"Silverline Audio made a major statement with its Ode to Love, special limited edition loudspeaker with Tigerwood veneer in piano finish ($90,000/pair). Claiming an impressive 18Hz–35kHz (±3 dB) frequency response and 94dB sensitivity, the speaker joined Conrad Johnson's GAT preamp and 140Wpc ARTsa power amp ($40,000 total), Alan Yun's own 24/96 upsampling tubed CD player, and AudioQuest's Wild interconnects, Redwood speaker cable, and NRG-100 power cables to throw an exceedingly big, high and deep soundstage. The CJ equipment, which was not broken in, was a bit euphonic, but its lovely warmth almost seduced me into ignoring that the presentation was neither supremely focused nor detailed. "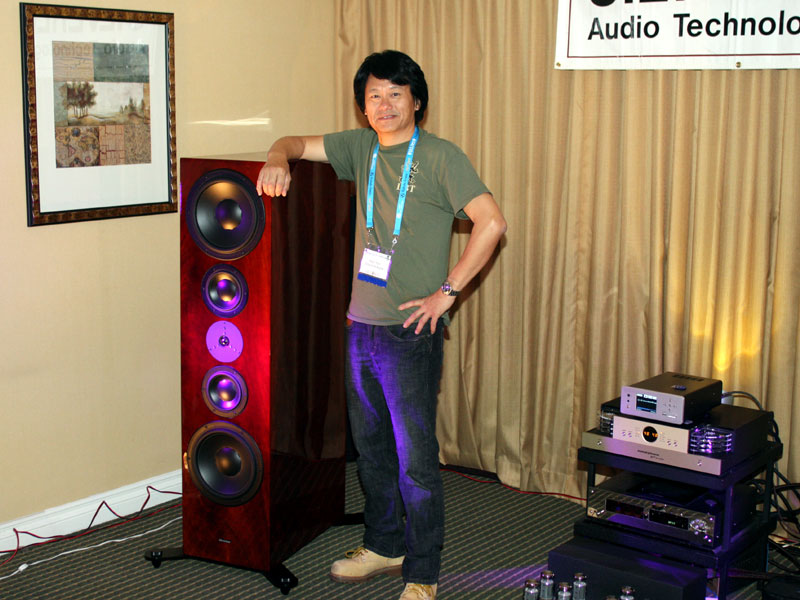 Our "Ode to Love" in THE Show
To read more, check out these links!
http://www.stereophile.com/content/show-2014-day-2-morning
http://www.theaudiobeat.com/newport2014/newport2014_silverline.htm
Last Updated on Thursday, 19 June 2014 17:04